Strings à la carte a Great Success!
      our fabulous sunset soiree 

to benefit the California Music Center raises $25,000
CALIFORNIA MUSIC CENTER, the producer of the Irving M. Klein International String Competition, hosted Strings à la carte
on Saturday, September 8, 5:30-8PM on the 30th Floor at Salesforce East in San Francisco. 
Set in the exclusive Ohana floor with breathtaking sunset views of the bay, 125 guests enjoyed cocktails, light bites, awards ceremony honoring Bay Area arts champion and CMC board emerita Judith Preves Anderson, performances by prizewinner alumni Lisa Lee (violin, 1992) and Coleman Itzkoff (cello, 2016), 2018 1st Prizewinner Alex Zhou, and pianist Jeffrey LaDeur.  
Thanks to the generosity of our patrons $25,000 was raised to support the 34th Annual Klein Competition and our current and past prizewinners with cash awards, paid performances, and outreach and teaching opportunities in the Bay Area.
We couldn't have done it without the support of our board of directors, loyal supporters and the generosity of our community partners!
Thank You!
This event would not have been possible without the support and generosity of the many friends of the Klein/CMC, board directors, event committee, artists, venue sponsor Salesforce, event sponsor Macy's, and the many volunteers who gave so generously of their time and resources, and you, our supporters.  We thank you from the bottom of our hearts!

A Very Special Thanks to Sales Force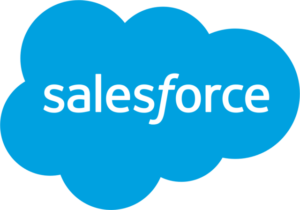 In-Kind
American Conservatory Theater, Susan Bates*, Katharine Bierce, Andrew Bradford*, CA Academy of Sciences, California Shakespeare Theater, Clutter Free Concepts, Community Music Center, DonSueMor, Equinox, Evo Spa, Richard Festinger*, Fine Arts Museums of San Francisco, Peter Gelfand*, Gelfand Vineyards, Golden State Warriors, Hiller Air Museum, Elaine Klein*, Mitchell Sardou Klein*, Dexter Lowry*, Rebecca McCray*, Monterey Plaza Hotel, Music at Kohl Mansion, Music@Menlo, Noe Valley Chamber Music, Oakland Athletics, Opera Parallèle, Peninsula Symphony, Pier 39, Nancy Quinn & Tom Driscoll, Santa Cruz Symphony, San Francisco 49ers, San Francisco Ballet, San Francisco Giants, San Francisco Girls Chorus, San Francisco Opera, San Francisco Symphony, San Francisco Wine Trading Company, San Francisco Zoo, San Jose Chamber Orchestra, San Jose Sharks, Ruth Short*, Shotgun Players, Smuin Ballet, Speakeasy, Sports Basement, Symphony Silicon Valley, St George Spirits, Marcy Straw* & Mark Westlund, Tieks, Walt Disney Family Museum, Patricia Whaley.  Thanks to Encore Piano Services, Douglas Braak, and Scholar Wines.
Our Wonderful Artists
Coleman Itzkoff, Jeffrey LaDeur, Lisa Lee, and Alex Zhou
Event Committee
Katherine Cass* Event Chair: Mitchell Klein* Program Chair; Andrew Bradford* and Fanni Fan* Sponsor Co-Chairs; Ruth Short* In-kind Chair; Marcy Straw* Auction & Logistics Chair; Peter Gelfand*; Julianne Burke, Social Media & Design; Paige Janac.
Salesforce Team and Our Volunteers
Judson Trapnell and Tseday Aklilu, Salesforce; Heather Abrams, Sukrutha B, Andrea Berg, Preeti Dave, Haley Harada, Catherine Kang, Rohan Nijhawan, Kelly Ouye, Johan Park, John Peters, Donovan Sellman, Brittany Totino, Darlene Vela, Mark Westlund, and Tyler Yen.