APPLY TO THE 2020 KLEIN COMPETITION
Applications close Feb 1st for The Irving M. Klein International String Competition, produced by the California Music Center and the San Francisco Conservatory of Music. Violinists, violists, cellists and bassists ages 15 to 23 of any nationality not currently under professional management are eligible to compete June 6-7, 2020 in San Francisco at the Conservatory.  For more details on prizes, repertoire and to submit an online application, CLICK HERE.  Applications to be received by midnight Saturday, February 1, 2020.
For 35 years, the Klein has attracted some of the world's finest young string players to San Francisco each June to compete for cash and performance prizes.  The Klein Competition has achieved international recognition as one of the most prestigious classical music competitions, recognized for the high caliber of the contestants; its unique, nurturing environment; and its commitment to the commissioning of new works. This year's Klein Competition commissioned works will be composed by Robert Gibson. Read the complete press release.
APPLY NOW
DEADLINE TO APPLY
Cellist JAMES BAIK wins the 34th annual Irving M. Klein International String Competition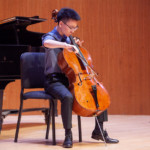 The first prize of the 34th Annual Irving M. Klein International String Competition, carrying a purse of $13,000, has been awarded to CELLIST JAMES BAIK, 17.  The Competition Finals were held Sunday, June 2nd at the San Francisco Conservatory of Music and featured four competitors advancing from an original group of nine Semifinal programs the previous day. Baik's winning program for the final round included movements from Beethoven's Cello Sonata No. 5, op. 102, no. 2; from the Cello Concerto in A minor, op. 129 by Schumann; and from the Bach Cello Suite No. 5 in C minor; as well as the commissioned work Between Worlds by Carlos Simon.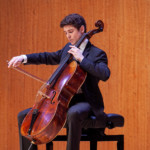 Second prize went to cellist DAKOTA COTUGNO, cello, 23.  He attends the University of Colorado where he studies with David Requiro (Klein prizewinner '06). Cotugno also won the Pablo Casals Prize for the best performance of the solo Bach work.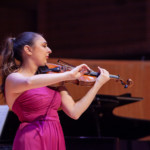 Third prize was awarded to violinist JULIA MIRZOEV, 22. She attends Yale University, and is a student of Ani Kavafian. She also won the prize for Best Performance of the Commissioned Work.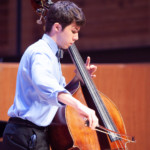 Fourth Prize went to bassist GABRIEL POLINSKY, 20. He attends Curtis School of Music, Philadelphia; and is a student of Hal Robinson and Edgar Meyer.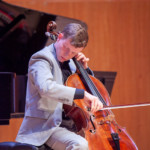 A Fifth Prize was awarded to cellist JAMES HETTINGA, 19.  He attends Cleveland Institute of Music; where he is student of Dr. Melissa Kraut.
Read the full press release HERE.